In a time of uncertainty, stress and panic, it is essential to focus on what you CAN DO versus what is out of your control. Everyone reading this has been impacted by the COVID-19 Virus. We got through the tragedy of 9-11, the turmoil of the Global Financial Crisis and WE WILL get through this too. 
In this article, I will be focusing on self-care. Stay tuned for posts in the next few days on family life and remote working advice. This can be a time for growth and development and it all comes down to setting and sticking to a plan. If you have kids they are home too and need a plan to follow. When it is time to work – get it done! When you want to take a break do it. Take a walk, play with the dog or call someone to support them.
I believe in the power of momentum and getting each day started off right.
Make your bed each morning! If you missed Admiral McRaven's speech you can watch it here. I highly recommend watching it with your family. There is power in doing ONE thing right to start the day! You will feel better at the end of the day walking back in your bedroom after a productive day and finding a neat, uncluttered space.
Have your workout clothes next to your bed. Get MOVING quickly. Do not hit the SNOOZE button! Do not turn on the news. They have unfortunately turned the infection/death count into a SCOREBOARD. Why don't they show the over 101,000 who have all recovered already?
Let the negativity go! The CDC says between 291,000 and 646,000 die in the world each year from the flu to give you some perspective.
In a previous post, I described how a streak starts with one. With more people forced to be home, whether because of quarantine, closed schools or office policies, I see it as an opportunity to turn to yourself and your family's health and well-being. To build a new streak. To take advantage of all the opportunities out there for personal growth.
I believe we WILL be through this in the next few months if not sooner. After this is over, we will go into recovery mode. Life will get back to normal. What will you think of when you say to yourself – 
I wish I had done

that

every day. What is THAT for you? 
What will you wish you would have accomplished with this extra time when you are at home and likely under new work conditions?
The tendency is to focus on what we can't do. Instead turn to possibility questions, ask yourself, what can I do? How can I grow during this tough time? What can I learn?
Will you look back on this time with pride or regret? 
Let's Start With Physical Self-Care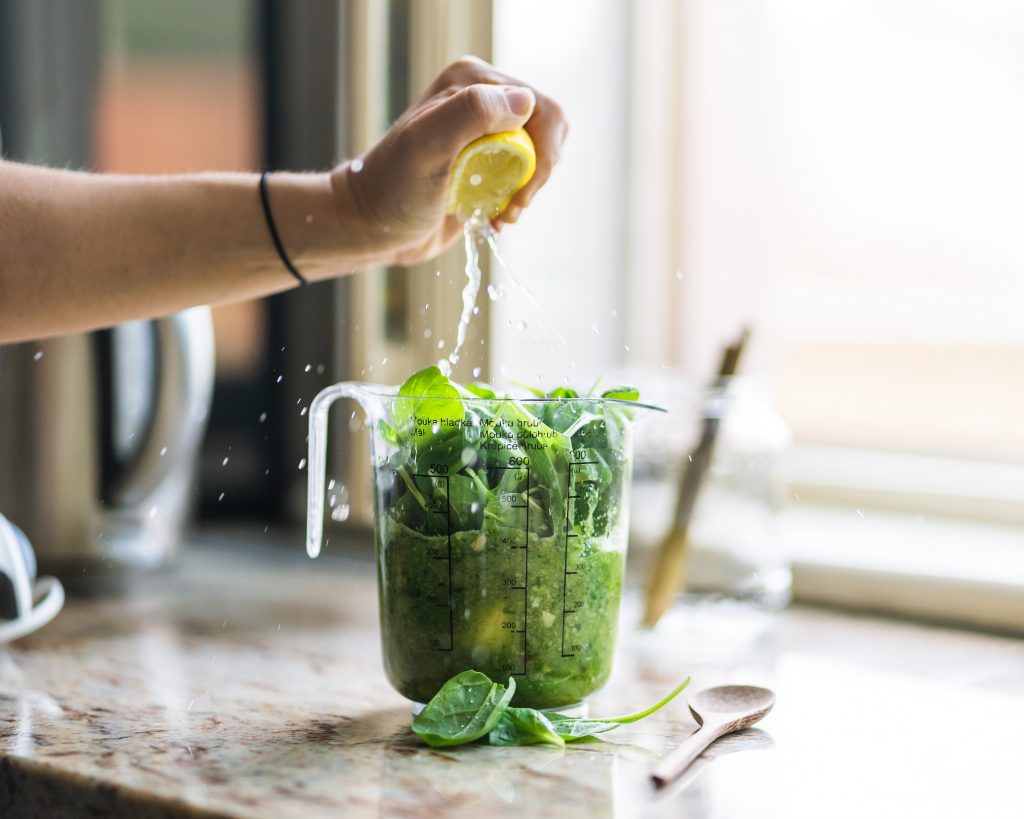 In so many of the reports of things you can do to protect yourself, to build your immunity, it is repeated over and over that finding ways for stress reduction is critical. Have you always said you'd like to start meditating, but can't find the time or don't know how to start? Find a YouTube video or get an app to help guide you.
Now's the time to make that time. Perhaps you've always known it is good for you to sit quietly, focus on breath and let your mind clear, but it fell so far down on your list of priorities. Start a journal. Write down that list, because your health should be number one. You are your #1 asset. 
Speaking of health – your physical fitness is crucial. Jim Rohn used to say, 
"How much overweight should you be at 50?"
That is a fair question! This CAN BE an opportunity to transform your body if it needs it! 
As of today, gyms, yoga and fitness studios have been forced to temporarily close their doors – but many of them are taking their group fitness or personal training programs online. YouTube/Instagram and other platforms also have unlimited ways to help you exercise. Check out the app store on your phone for other options. 
Get started now and make a decision to exercise. Download and print this Get Switched On Energy Schedule. Commit to a minimum number of days per month and sign it – give your word, your PROMISE to live it now. Post it on the mirror in your bathroom and start tracking in those boxes. Day after day. Build a chain of discipline and commitment that can transform your life! Carve out the time in your day and commit to it. Did you used to commute to work? There's your extra hour or more of time!
What you put into your body matters. Do not dig your grave with your teeth! If you're not used to working from home, one of the challenges people face is the desire to graze throughout the day. Set yourself up for success by planning out your three meals. Starting the day with a green-based smoothie. It will build your immune system and help you feel light and energetic (check out my Get Switched On smoothie recipe for inspiration). Break away from your work when it's time to eat and sit at your table without distractions. Stock the pantry with healthy options not junk. 
Maybe now is the time for a Juice Cleanse to REBOOT your system. Joe Cross is letting you watch his movies for FREE right now on his web site – Fat, Sick and Nearly Dead 1 and 2. 
These documentaries are amazing and will make an impact on you. The most effective way to fight off ANY sickness is being really healthy and having a strong immune system!
Mental Self-Care
You must be in control of your attitude and be part of the solution, not the problem. Remember your attitude is contagious! Earl Nightingale said in his class recording, The Strangest Secret, "You will become what you think about most often." How can you control what you are thinking about? 
Be very careful with who and what you are associating with each day. I talk about the 4% Solution. 4% of one day is an hour. If you use just 4% of your day for personal development, you are ahead of the curve and can create real and lasting change. Now with everything changing, maybe you have time for 8% or even 12%. Instead of switching the TV or binge watching Netflix, try listening to a positive podcast every day. Read 15 minutes of an inspiring book each night. Watch a great video from some of the people on the 4% Solution List. 
The above link I gave you to Jim Rohn is a fantastic 4 hour presentation. Watch it and take notes. You have to surround yourself with positive influences and CUT OUT the negative. Do not have the news on all day in the background! Turn it off.
Another great option? Sign up for online classes. An awesome resource is masterclass.com where you can learn photography from Annie Leibovitz, cooking from Gordon Ramsey, comedy from Steve Martin, performance from USHER and more. There is a very inexpensive fee for the year – it will shock you. Again like with the gyms, as group gatherings are not possible, people and companies are turning to online platforms to get their message out and keep their businesses going. It's a unique opportunity to hone or learn a new skill. You are already on the right path simply by reading this message. That says A LOT – you are different and have more desire to learn and grow!
Turn To Service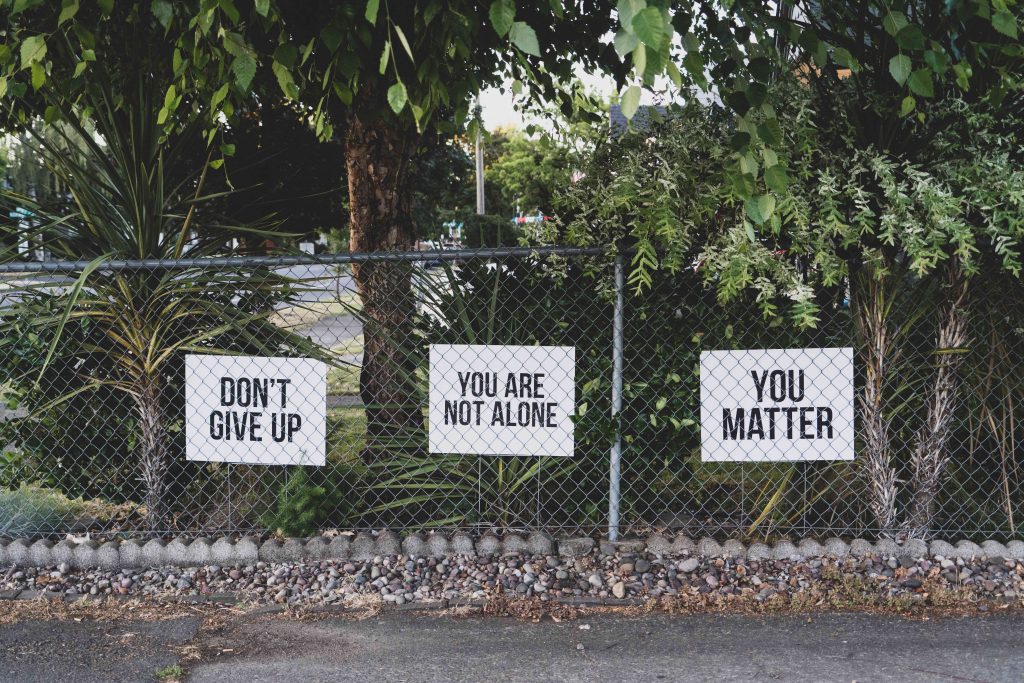 Times of crisis bring about the best in some and the worst in others. Don't you want to be and do your best? A foolproof way to be good is to do good. Count your blessing and know that you can make a difference. Here are some ideas:
Random acts of kindness like paying for the person behind you in the drive-thru
Support your local small businesses who may be struggling by sharing their posts on social media. 

Buy their gift cards now to give them much needed cash flow.

Get take-out from your favorite local restaurants, leave a bonus tip!
Organize a neighborhood cleanup with proper social distancing
Offer to pick up groceries for an elderly or immune-compromised friend or neighbor
Call or text people who may not be used to being alone to cheer them up
There are countless things that can be done to be of service. When you give and focus on others, your own problems might not seem as bad, your day to day stresses aren't as important and your perspective makes a real shift.
So I challenge you once again to picture your life in three months. Imagine the quarantines are over. the curve has flattened and you're returning to your normal life. What do you wish you had accomplished? Write it all down and start now. There's no day like today to grow. Make a plan of attack and the habits that will drive you to success. Hope is not a strategy! There's no day like today to make this decision.