When was the last time you had your preconceived notations about a place blown out of the water? I was hired by Ingram Micro to speak to their Apple Distributors in Buffalo, NY.  Yes that Buffalo! I had been to Buffalo before, but it was a 18 months ago in February with Davis when his travel hockey team qualified for the National Championships. It was freezing when we visited Niagara Falls.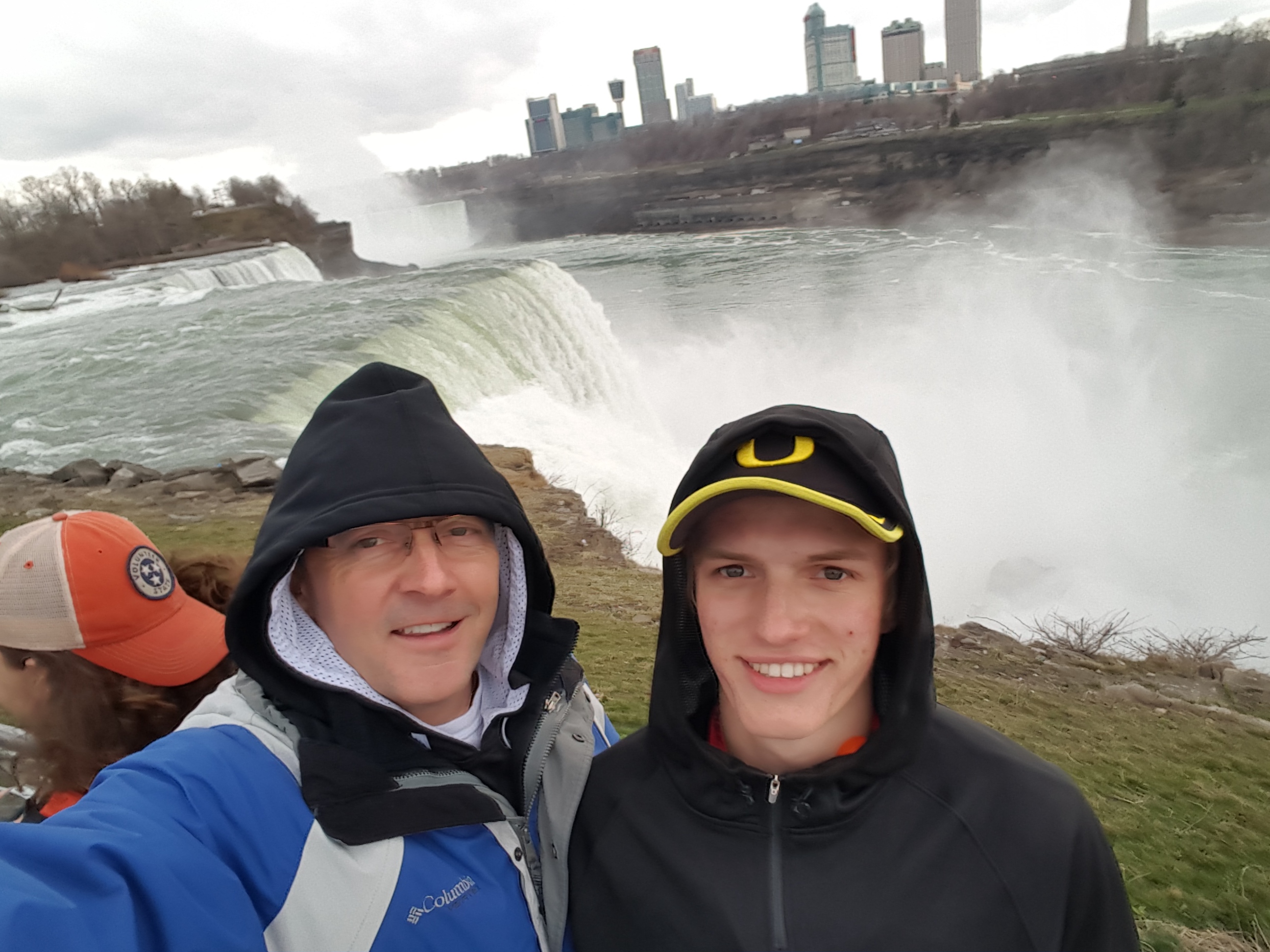 I have always taken our kids over the years a few times a year and this time our youngest Lucas came with me. We arrived on Thursday afternoon and returned home Sunday night. Buffalo can get a bad rap and my experience from the 1000 events and hundreds of cites I have visited is that every city has something unique to offer.
We did our homework searching for what to do there and what was great about Buffalo. There is plenty to do! We were especially excited to see the park system designed by Frederick Olmstead who had done Central Park in NYC. Buffalo had the FIRST parks system in the USA and Olmstead designed not one but 3 parks.
He was the most famous landscape architect in North America and he called Buffalo, "The BEST planned city with respect to its streets, public places and grounds/parks in the world!" It is truly amazing. Check out this video. The streets were so wide and often had a bike path on each side of the road. Here is an example of a street near the park.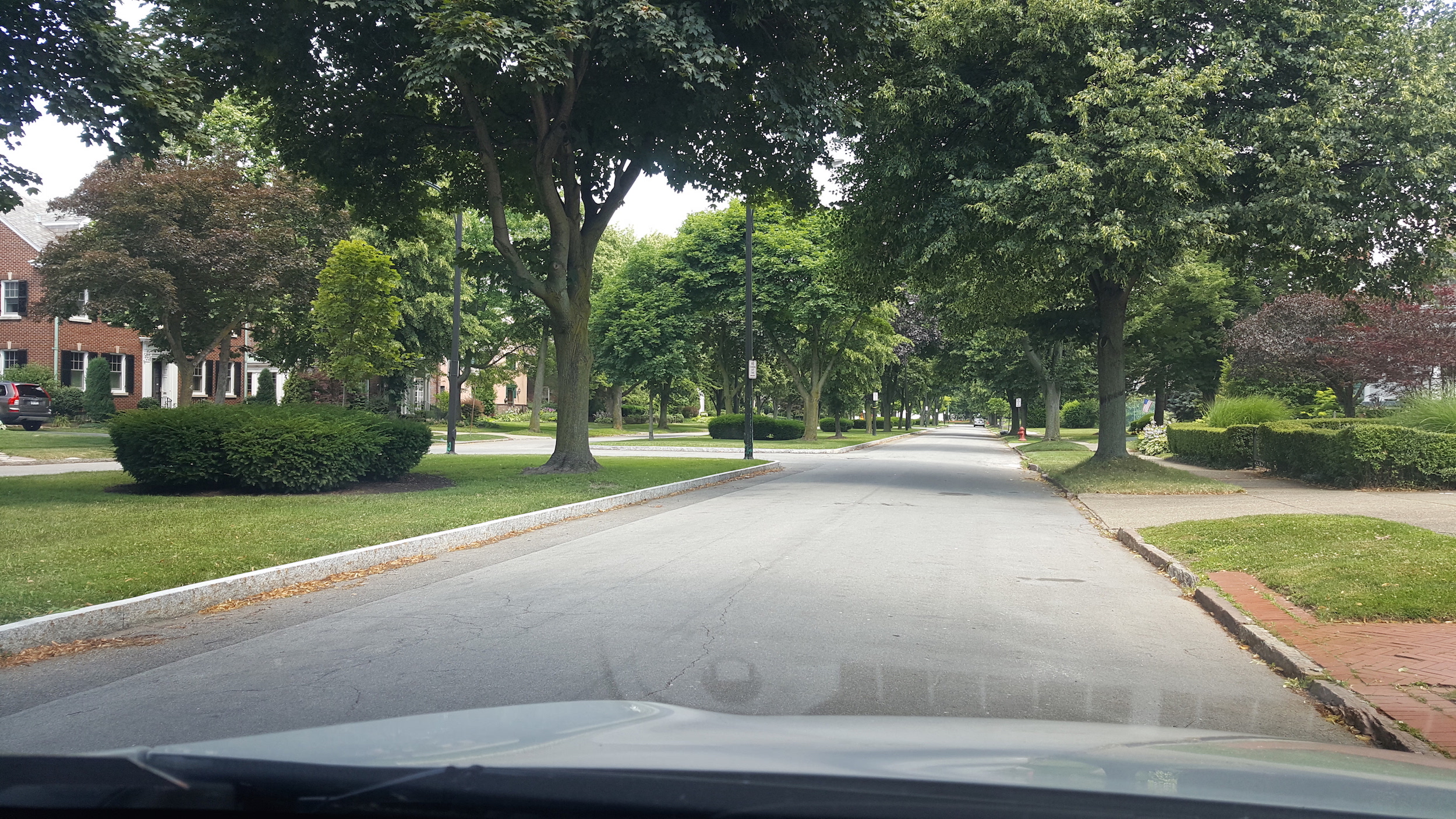 If you told most people; "For your next summer vacation, you should head to Buffalo!
They would likely think you were crazy.
It has a beautiful airport and downtown is a short Uber ride away (Uber just started in Buffalo a couple weeks ago). We stayed right in the heart of the Canalside area at the Marriot Harborcenter the first two nights. It is a very new hotel with great views of the downtown and Lake Erie. It also has the new 'M Club' that has replaced the concierge level. Lucas was impressed with it too.
We were excited when we were told that on Thursday night there was concert next door in the park. My client even gave us tickets! I love live music but must admit I had never heard of Ghost Face Killah from the Wu Tang Clan and Slick Rick. We hung around for a little while but neither of us got into it so we took an beautiful walk along the lake and eventually had dinner at right on Lake Erie. We then walked the downtown area looking at some of the amazing architecture. The Liberty Building has two 38' versions of the Statue of Liberty and the domed City Hall has a spectacular observation deck.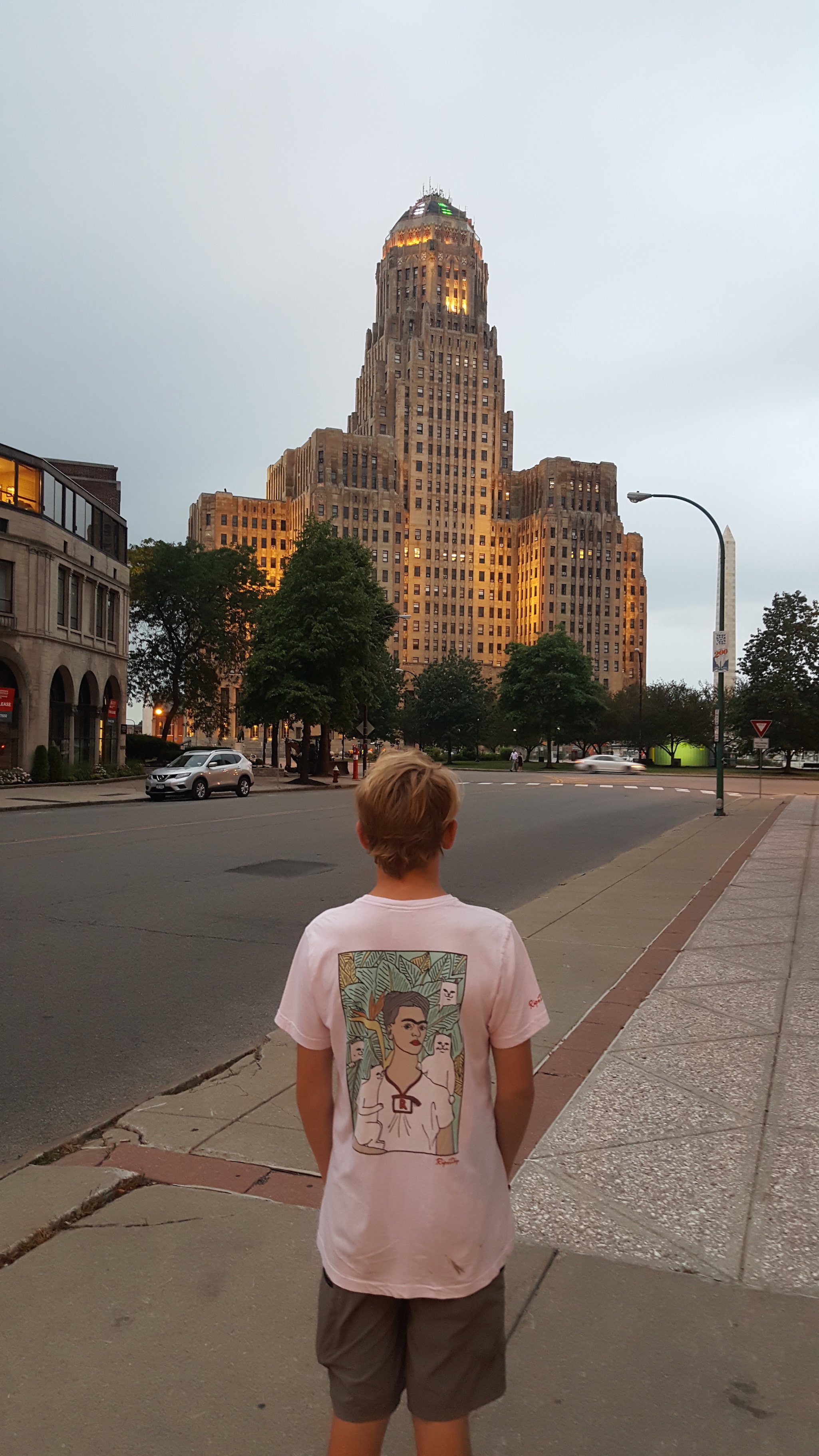 I had done a program for their West Coast Apple distributors in Portland they loved and was excited for the morning session. Their business is more competitive than ever and I focused on steps than can take immediately to improve the way they document their success on their web site, tell their story more effectively with video, use "social proof" and testimonials and leverage their current customers with a system to maximize referrals. They loved it!
We had great lunch at the famous 716 sports bar near the hotel. Excellent atmosphere, terrific food and the largest TV in the world. We were excited to go on the new Best of Buffalo double decker bus tour that had just started. We did not know you could take a $1 boat taxi to the other side of the harbor yet so we took an Uber ride a much longer distance around the harbor to find the bus. Unfortunately when we got there, we found out it had been cancelled for the only ride of the day. I had called and left a message to see if it was running and the owner literally called me as we were getting out of the Uber ride.
I immediately thought of how my friend George Walther views travel and life. He has visited 122 countries and counting, often with NO plans and a backpack. His philosophy is this:
"I just know something wonderful is going to happen." And, it always does, so long as you decide that whatever is going to happen, will be wonderful."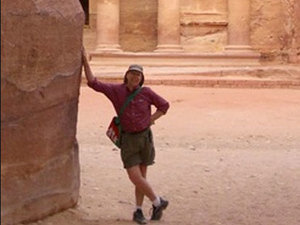 Fortunately there was a big Italian Festival going so we stayed to visit. Every Italian restaurant in the area was set up with food and I was sorry we had just eaten lunch, so we got some fresh gelato! We then took a great walk along the lake and kept seeing people going by on bikes. We asked a rider and they told us about a bike rental not too far away. We had an excellent ride for an hour and took the water taxi back to the canal side and the hotel.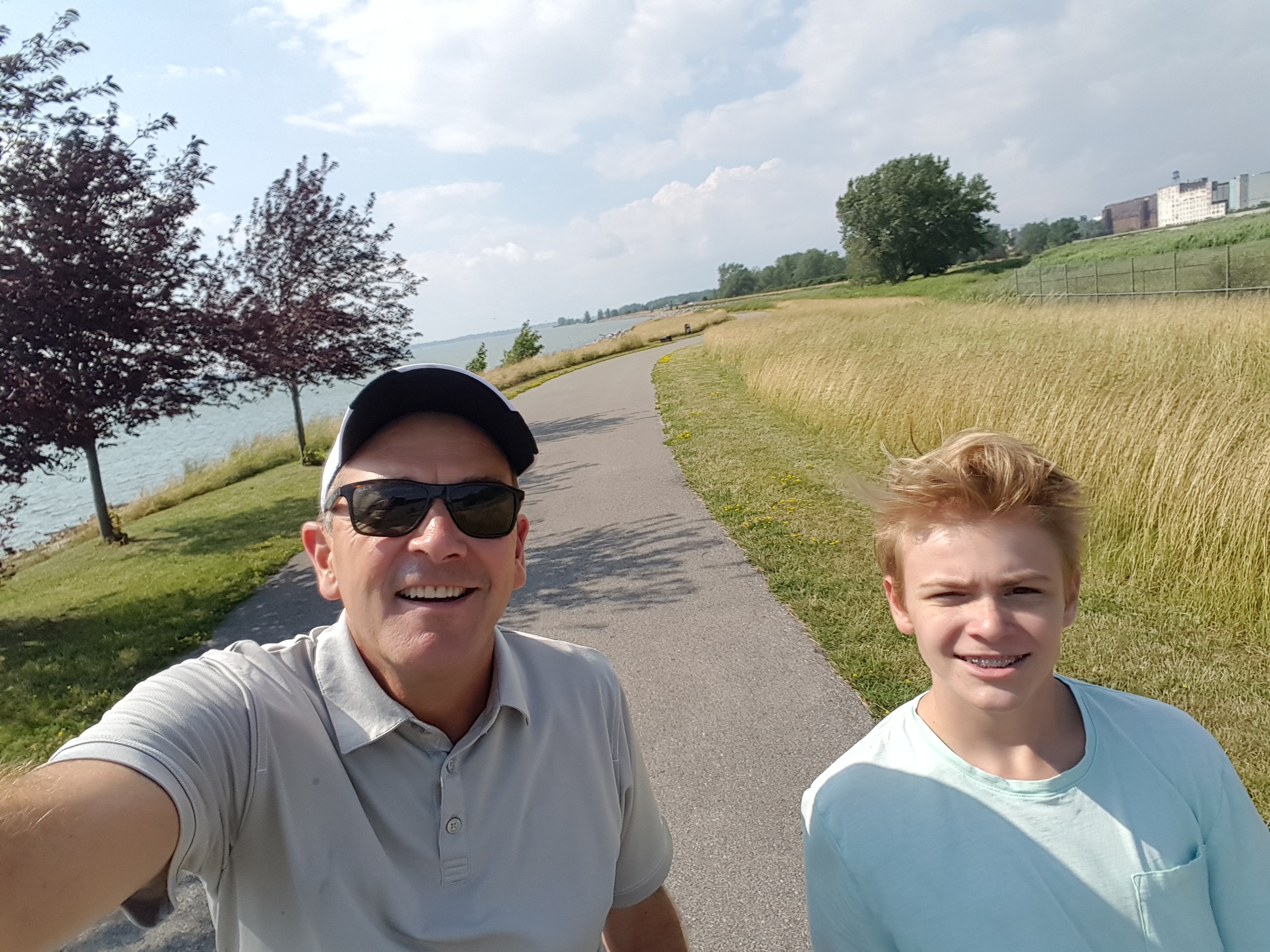 We walked to dinner at the famous Pearl Street Brewery and Grill that features four levels and a nice outdoor deck with entertainment. We had another nice walk around town and go to bed so we could head up to the Niagara Falls area. Visiting the Falls is very busy in the summer and it is amazing to experience the sheer size and volume of water going over them It was easy to tell their were people from all over the world, many I am guessing coming up from NYC.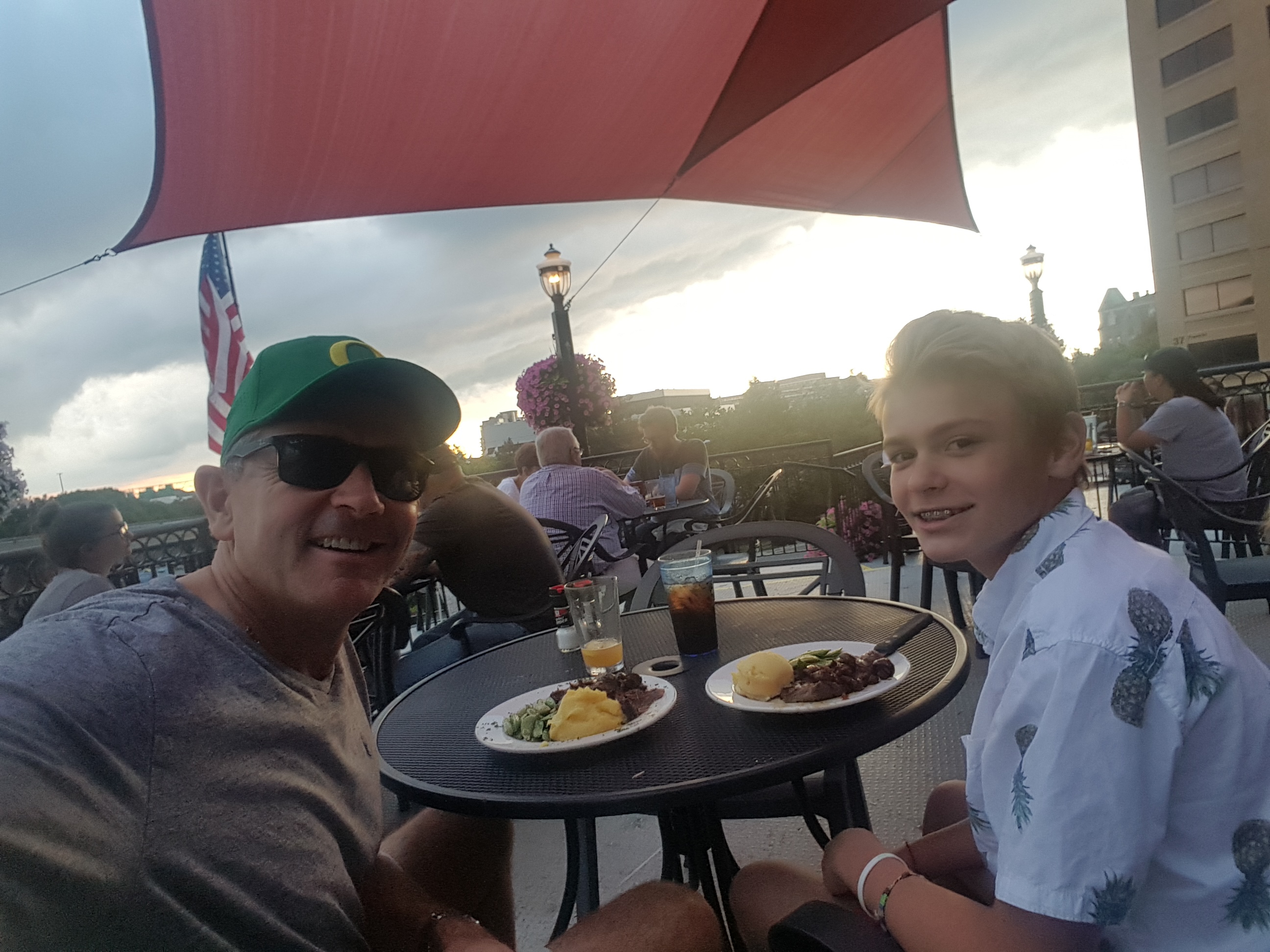 We had a full day and went to the Elmwood Avenue area near Delaware Park to find out unit I found from Airbnb. It was in a really up and coming trendy area and we found some amazing NY pizza and walked around the park. The next morning we took a kayak tour of the Canalside area on the Buffalo River. It was interesting to see many of the abandoned and still working grain silos. Pillsbury and General Mills still has big operations and part of the area does smell like Cheerio's.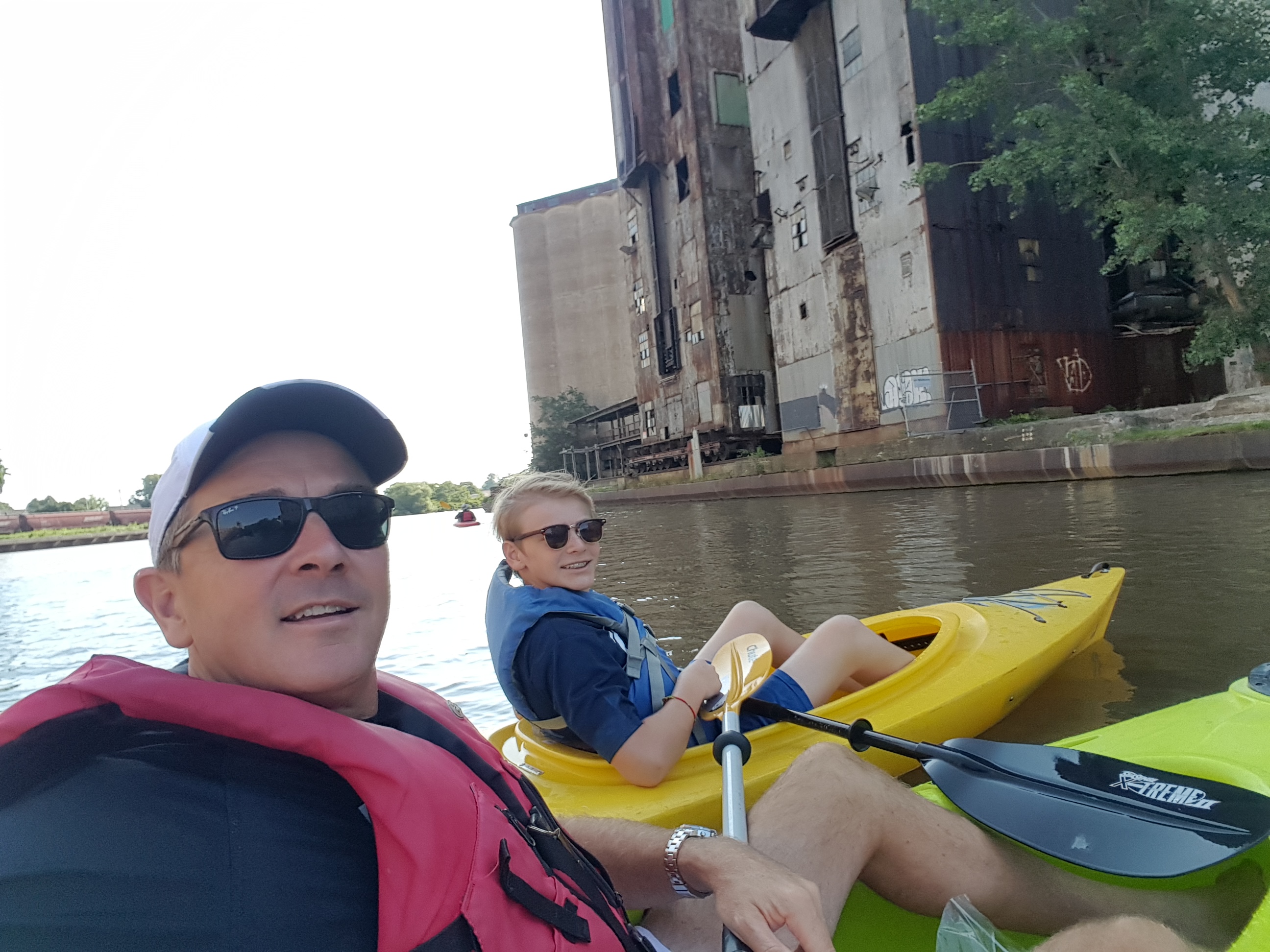 The weather was a glorious 75 degrees most of the time and with Knoxville having a heat wave this weekend with temps approaching 100 we will miss Buffalo.
Where have you gone that really surprised you?