Connection. It's a basic human need found in the same list as food, water, shelter. There are countless studies and research supporting this fact – whether in your personal or professional life, interacting and supporting others is crucial to both well-being and success. So in this new reality we're facing with working from home, self-quarantines, shelter-in-place and social distancing, how do we maintain that connection? Many of us face uncertainty and it can weigh on you. 
Having more time to spend quality time with family is something we can be grateful for during this pandemic. If you are not used to that dynamic it can be difficult.  But in business, we are finding companies struggling to rethink their whole process, whether they're directly or indirectly affected by the pandemic. Maintaining a solid culture while working from home presents many challenges. You have to adapt quickly to have a productive workday.
As social psychologist and neuroscientist Matthew Lieberman explains, 
"Across many studies of mammals, from the smallest rodents all the way to us humans, the data suggests that we are profoundly shaped by our social environment and that we suffer greatly when our social bonds are threatened or severed." https://www.scientificamerican.com/article/why-we-are-wired-to-connect/
Questions abound about how to survive and succeed in the age of coronavirus. 
What can be done to strengthen culture from a distance? 

How do you support your team?

How do I stay motivated when working from home?

What can I do to retain customers when my traditional service offerings aren't possible?
Support Your Team & Build Culture While Working From Home
If your team has gone from being in the office to working from home, there is a bit of a learning curve in figuring out the logistics of how that all works. By this time, you've most likely figured out the technology and general strategy, but there are other things that you can do to make a remote team function efficiently and effectively. And surprise, it comes back to connection. 
There's several things we take for granted when in person. The ability to give a quick high-five, chit-chatting about life outside the office, even a smile or wink from across the room. So find ways to continue these encouragements and interactions from afar. Some ideas: 
Do a "team lunch" over Zoom, allowing space for casual conversation and team bonding

Video will be part of the "new normal". Instead of traditional emails, use a service like

BombBomb.com

to include personal videos in your emails. Amazing how much better things can be taken when you're not guessing at tone.

Set up regular check-in meetings, perhaps more frequently than you normally do to be sure things aren't falling through the cracks

Set up fun activities like a daily trivia question or riddle, offering prizes to those who get the answer right

Send daily "high-five" emails celebrating people's successes
By offering your people encouragement and connection on a daily basis, you are allowing them to be seen – and people who feel seen are more engaged and excited about their work. 
Stay Motivated When Working From Home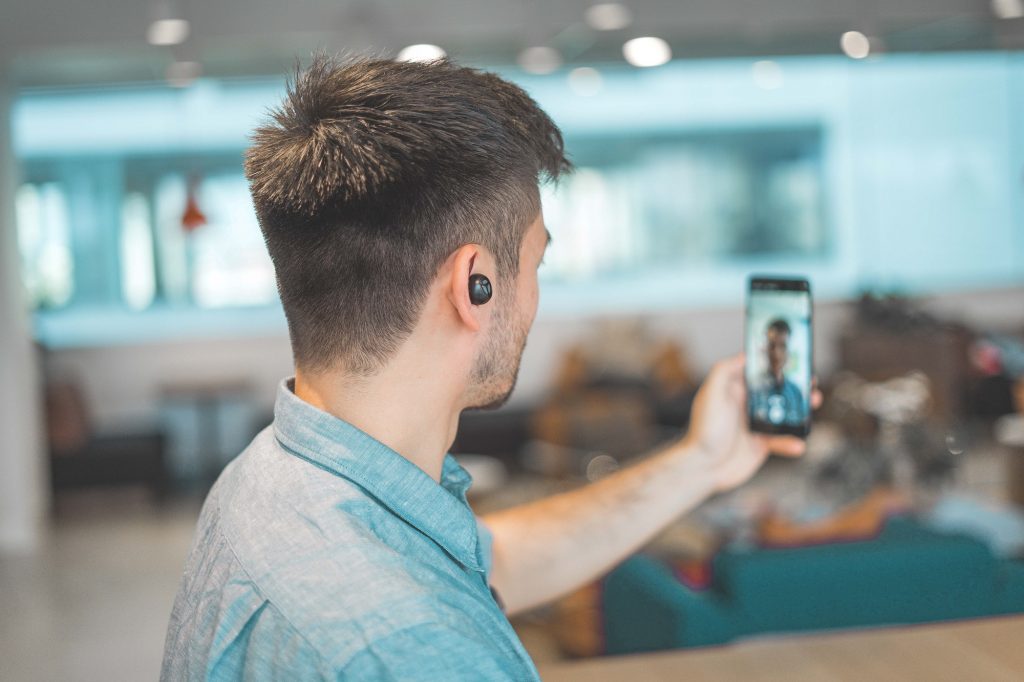 If you aren't used to working from home it can seem daunting. The best way to set yourself up for success is to develop a plan for each day just like you would if you were at the office. 
A productivity plan is a plan that you create for your time. It is a combination of looking at what you need to do and recognizing when you need to do it.
And then creating a schedule that organizes your day into a manageable structure.
List everything

Organize by importance

Give it a time value ( 45 min to complete, 1 day, etc)

Finalize it

Do the work
Attack your plan each day. Make sure you reserve time to move, eat a good meal, and do something fun. At the office, chatting with a coworker or taking a client to lunch naturally breaks up your day, so be sure you have ways to clear your head and step away from your work from time to time. 
A lot of time your daily home tasks like laundry and cleaning can distract you from your work. So instead of stressing over house tasks while working, or stressing about work while cleaning your house, put it all on your productivity schedule. When you have it all organized, you might even be able to add in tasks you've been putting off, like cleaning out the junk drawer, touching up your paint, organizing the pantry – whatever it is that will give you a sense of accomplishment when you complete it. Some other ideas of things you can do to get yourself organized: 
Create email templates for personal and professional email. It will save you so much time!

Plan your meals for the upcoming week

Organize your kitchen drawers or spices

Make backups of everything. That's a must.

Get a money management app and say goodbye to overspending.

Check the expiration date of your canned goods.

Create a list of your passwords and store it in a safe place.

Organize garage

Organize photos

Learn to build/repair things/YouTube videos

Organize and plan summer activities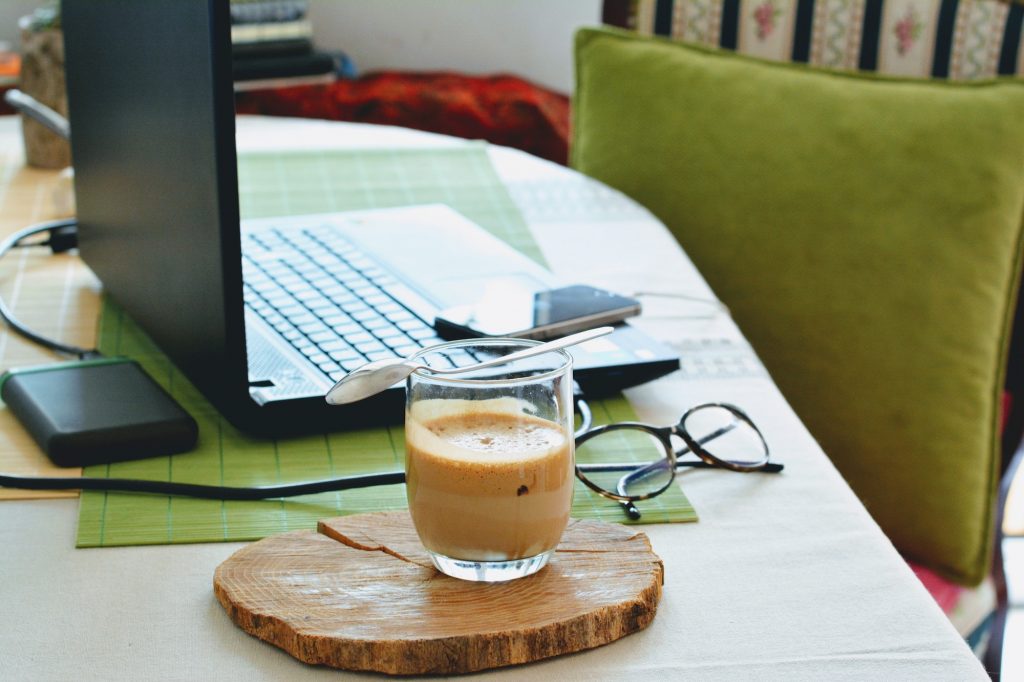 Set up a dedicated home office space. Even if you don't have a room, find an area that's clear of distractions and that you can set up your computer, phone and whatever else you need. 
Try not to leave a bunch of projects half done, instead, tackle each one fully, one at a time. While multi-tasking is often necessary, do your best to give each project your full focus. If it's a large project, set accomplishment milestones for yourself so you can still check things off while working on the whole. 
Connect With Your Audience
Depending on your line of work, you may find it more challenging to reach your customers, followers or constituents while working remotely and observing social distancing. Some of the tools listed above work great for not just your team, but for your customers. Send a video message, cheer on their successes. Now is a great time to send handwritten thank you cards to customers, suppliers and key partners. We so rarely get personal mail, so what a great time to do so. What if you just did 3 a day?
Coronavirus might also be forcing you to rethink your offerings. Use this as an opportunity to innovate. What do people want and need right now and what do you have or what can you do to get it to them? The businesses that will come out of this strong are those that are continually fighting and thinking creatively.