How many really close friends do you really have? 
You might think about that one day in your rocking chair. 
Sometimes I envy the people who still live in the hometown they grew up in. They have those long-term relationships that they've been able to maintain in person. 
Creating the life you want may – or may not – look something like it did for me:
I have gone from Spokane to Eugene to Minneapolis, then back to Spokane to Salt Lake City, and finally to San Diego, when I joined Tony Robbins.
Then, I spent almost six years traveling to most major cities in the U.S. for two months at a time, then to Australia and the U.K., back to San Diego, and then Atlanta. 
And now we have settled our family in Knoxville for the past 19 years.
Needless to say, I have friends all over the place, but because of the distance between us, I don't get to see them that often. 
Check out a trip some old friends and I took together and let it motivate you to start thinking about creating the life you want. 
Old friends, new adventures
I have two friends that live in Connecticut. We've gotten together just a few times for a meal and golf the last 30 years. Both are fraternity brothers from my Chi Psi house at the University of Oregon and we were very close. 
But as often happens, life gets in the way of getting together.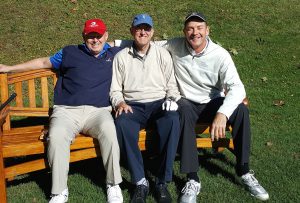 Martin (in the red hat) is from Oslo, Norway. He was my "little brother" and I was responsible for him joining our fraternity. He radically improved his English, married Karla who was in the sorority next door and has a very successful business career. 
Tim (in the blue hat) and I had so many common interests we hung out all the time. He even went to high school with Tony Robbins in Glendora, CA.
We all share a passion for golf and the Oregon Ducks.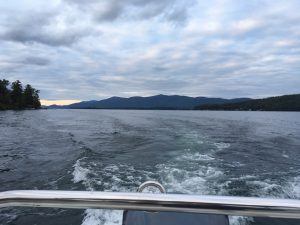 We finally set up a weekend trip to get together north of Albany, NY. 
Martin has an amazing place on Lake George and is a member of the Glens Falls Country Club. 

They drove, I flew, and what a time we had. Martin's friend, James, joined us. He's a great character, has a smooth swing and he rounded out the foursome well.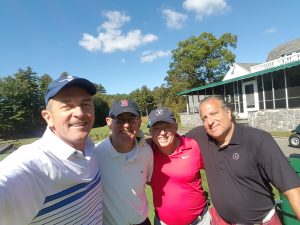 We shared meals, some great wine, a beautiful boat ride on Lake George, reminisced about old times, and watched the Oregon Duck Football team dismantle the Cal Bears.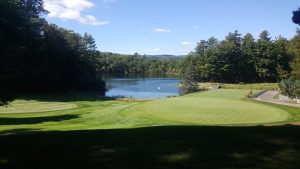 We played 18 holes of golf on what many feel is one of Donald Ross' best tracks. If you play golf you appreciate that – and what the putting greens were like! 
It was a weekend we will always remember AND we're going to do it again on a rotating basis.
Creating the life you want
My question for you is this: What will you remember one day when you are rocking away and looking back on your life? 
I believe it will be weekends like the one I just had. 
We need to take the opportunity and make them happen more often with the people who mean the most to us! 
Just like when my wife and I did a hike with good friends up Mt. LeConte, the tallest mountain in Tennessee, and we stayed overnight in the Lodge. It was definitely unforgettable.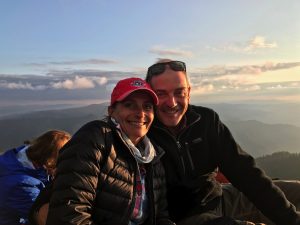 Take action NOW to plan something with friends you have not seen enough. 
Experience something together. It doesn't have to be extravagant. Just get it planned and on your calendar to enrich those long term relationships.
Don't put off creating the life you want.
Editor's note: This post was originally published 10/5/17 and has been updated for accuracy and comprehension.